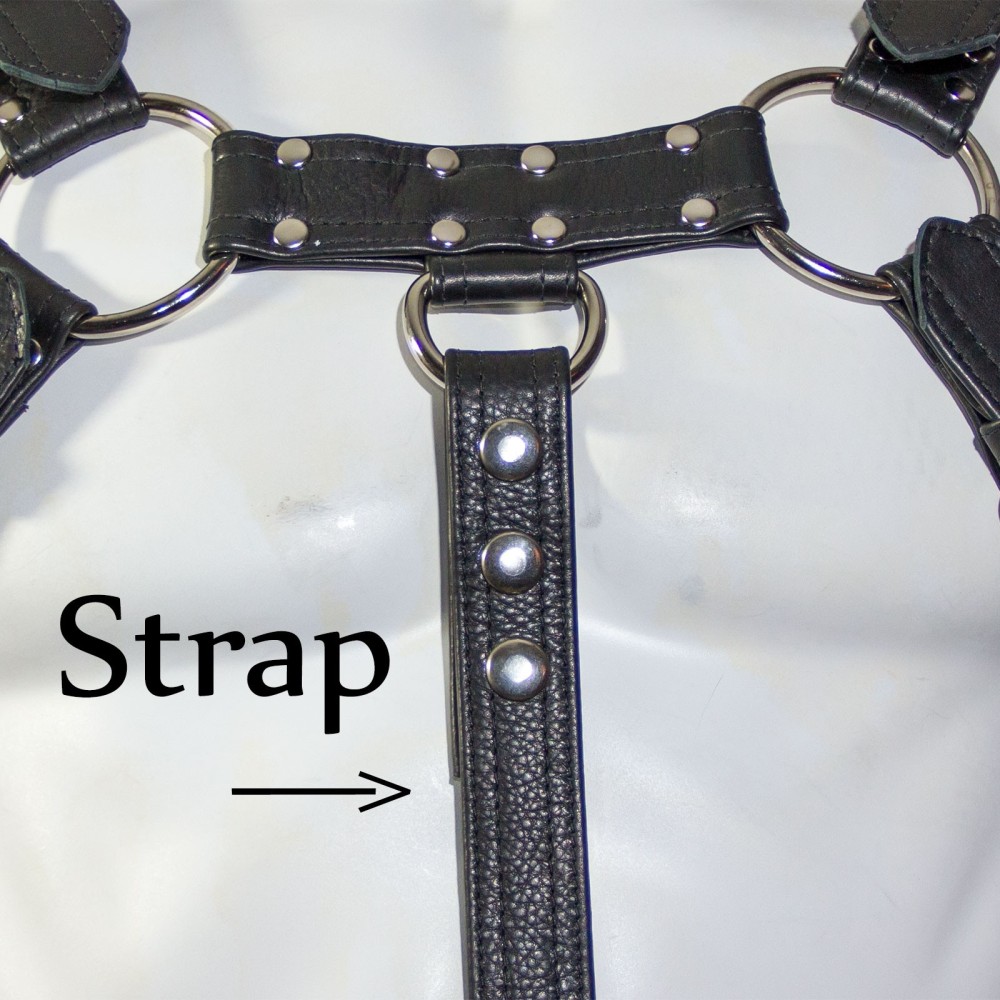  
Leather Torso Strap
This additional strap draws a vertical line down your torso, connecting from the center ring of the harness to a ring or belt below.  3 strong snaps on the side connecting the the ring on one side, and two on the lower side allow the strap to be adjusted up to 3".  Please specify the your desired strap length, starting from the bottom of the center ring on your harness.
Product customization
Don't forget to save your customization to be able to add to cart
Turns any harness with a center ring into a five point harness.   
Made to match Amici harnesses,  but works with other brands. 
Top quality full grain leather.  Handcrafted in our Las Vegas workshop.  A product of the United States.
No customer reviews for the moment.
You might also like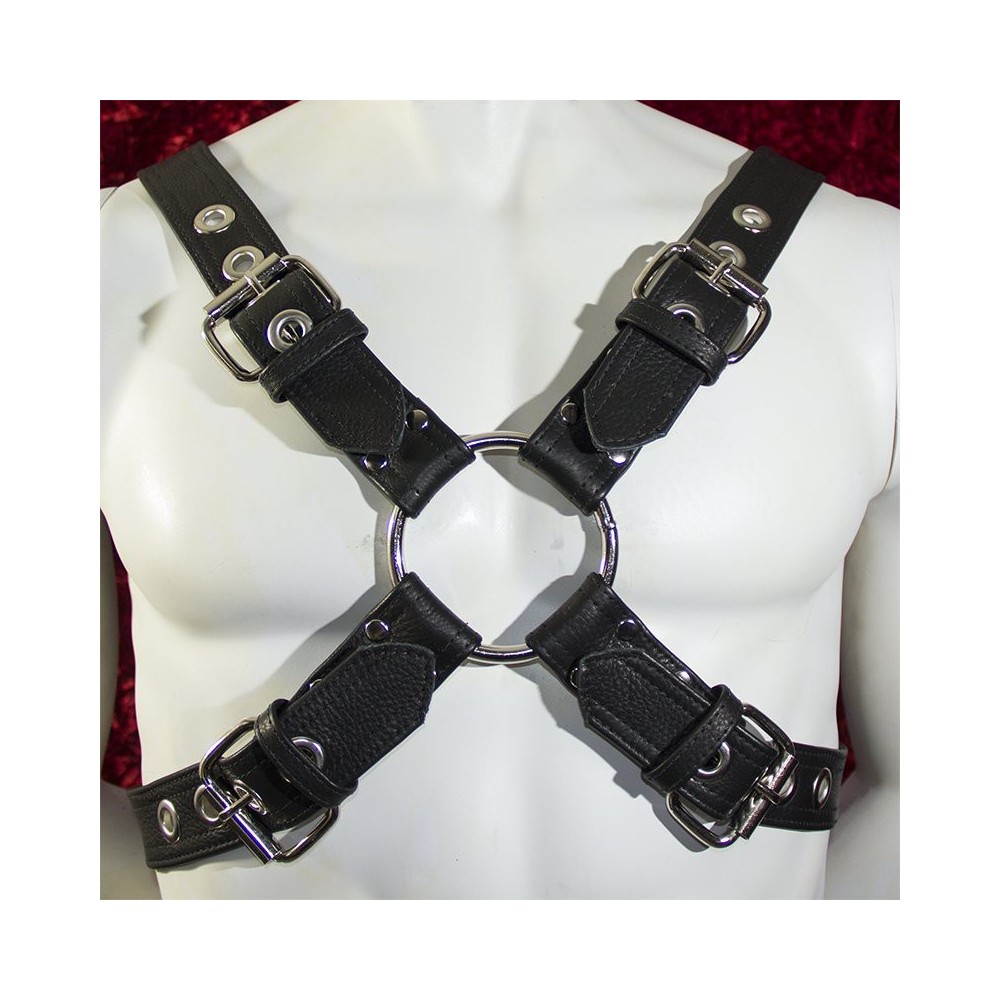 This is one of our best pieces.  An awesome leather harness for men, and beyond.  We use high quality full grain leather and handcrafting for a truly exceptional piece.  
Made to order for a perfect fit, this look is great on all body types and all genders.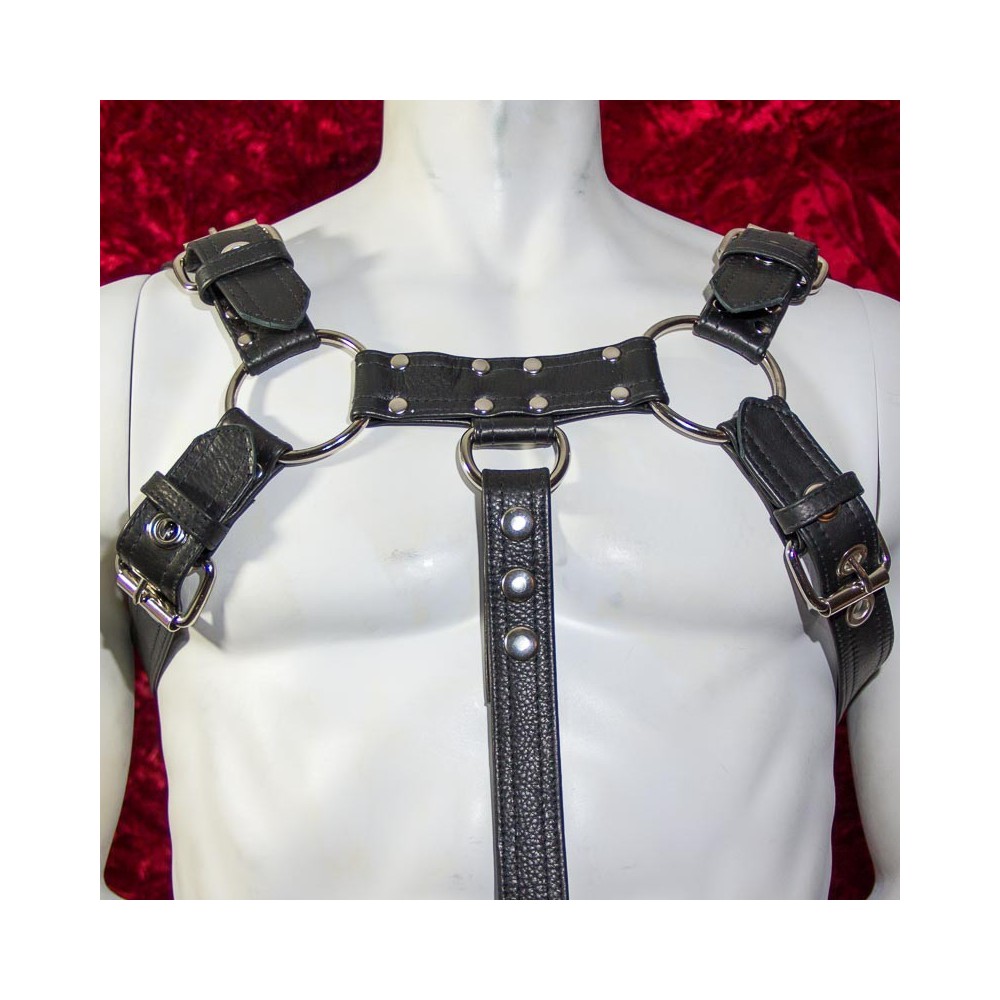 A Bulldog style harness goes across the upper chest, drawing the eye to the shoulders.  Many body types look great in this style.
This premium Bulldog features a "D" ring attachment for an additional strap or leash. 
Leather harnesses are a fashion statement.  This one takes it to the limit with many custom options.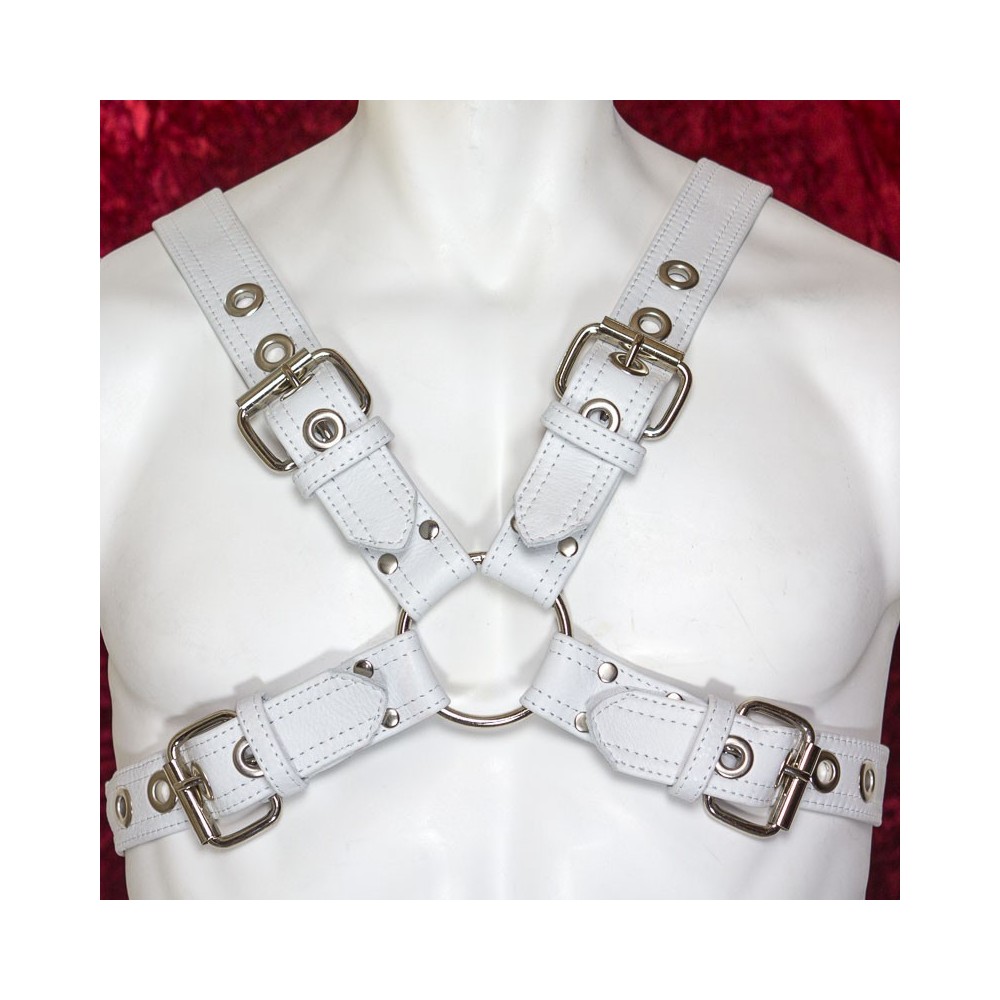 "alabastrine:  made of or resembling alabaster, in particular in being white or smooth"

The Alabastrine white leather buckled chest harness, like The Dazzler Harness strikes a contrast to the traditional black leather harness.   It is handcrafted from soft, full grain leather, and you can customize the stitch color to make it distinctively yours.