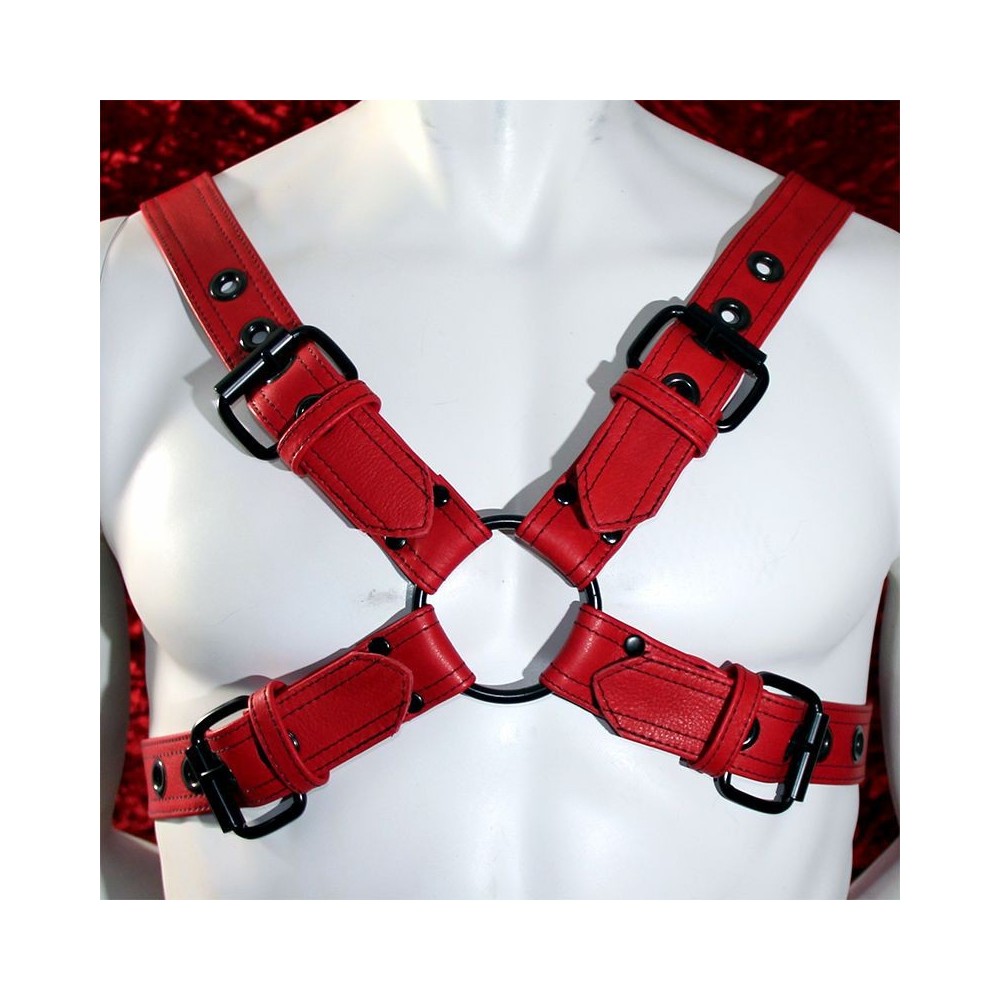  
The Hot Rod - Buckled Red Leather Harness
Red Leather. Black Hardware. All Awesome.  This harness ensures you will make a statement in whatever situation you find yourself.  Confidence is a given when you are wearing red. 
See more color leather options in the the Visualizer.
Product customization
Don't forget to save your customization to be able to add to cart
Red Leather Chest Harness
This is our Buckled Leather Men's Harness done in stunning red leather.
It's worn with the ring in the center and sensual leather straps wrapped tightly around your chest.  
Red leather ensures you will make a statement in whatever situation you find yourself.  Confidence is a given when you are wearing red. 
Add a matching torso strap for a 5 point harness and red leather armbands to complete the look.
This harness works for all body types.  All genders.
Comfortable Leather
The best thing about this leather is the way it feels when worn against the skin.  We use hides of full grain leather to make a piece of gear that holds you just right during the most important moments. 
Over the clothes or against the skin, the grip of leather is extremely pleasurable.  Many customers tell us their Amici harnesses are their favorite thing to wear for play.
Double stitched and rivet-assembled with metal fixtures, this harness will last many years with proper care.
Details
Strap width is 1.5"
Ring Size is 2.5"
Made To Order
Every order is made to your specifications, and there are many custom options are available during ordering to tailor your harness to exactly what you want.
Measurements are required.  This allows for further customization as you can decide the right leather grip.    Snug, tight,  or relaxed.
This piece is adjustable with four heavy metal buckles to account for changes in your body over time.
Free Shipping
Free Shipping to the continental United States

International shipping available at reasonable rates. 
Handcrafted Quality
We make these ourselves, and we want you to love them.   Made in Las Vegas, Nevada.
No customer reviews for the moment.
You might also like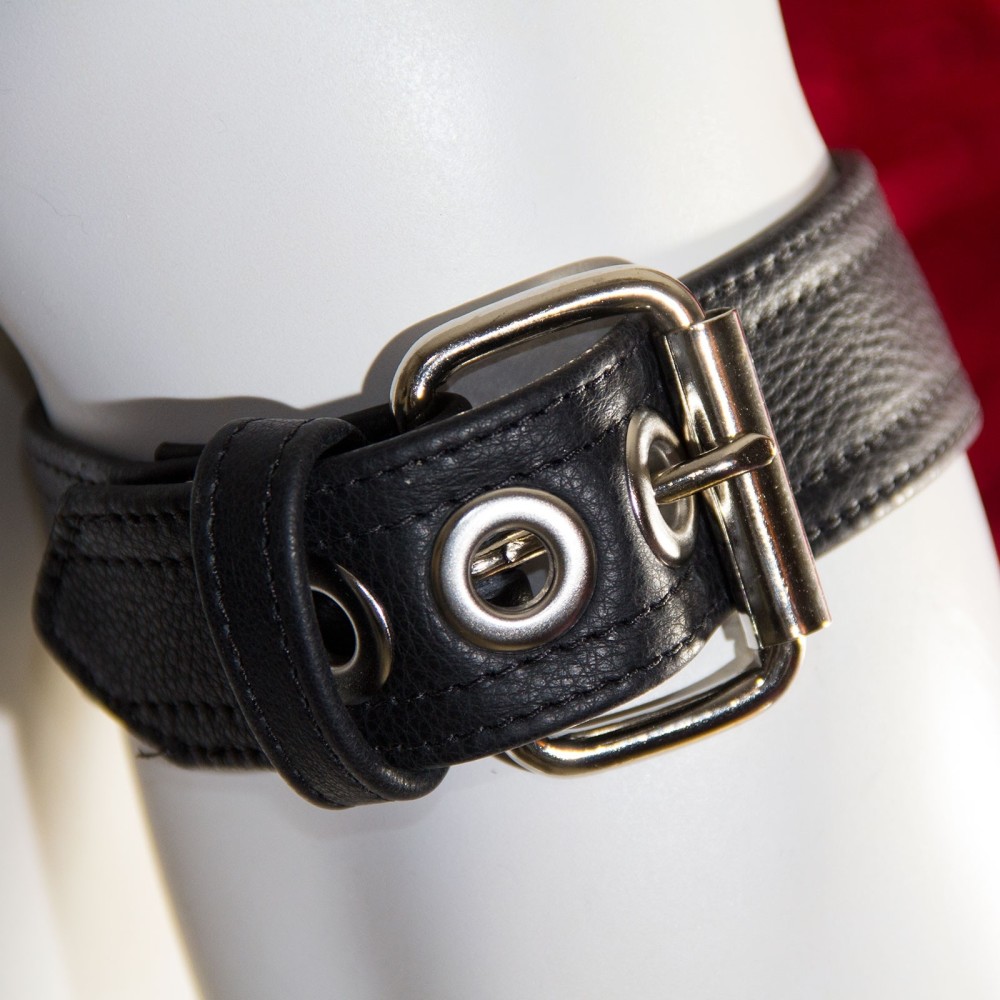 Show your leather pride with this handcrafted armband.  Handcrafted to your measurements in any of our many leather colors.  Change the stitching for an additional flash of color.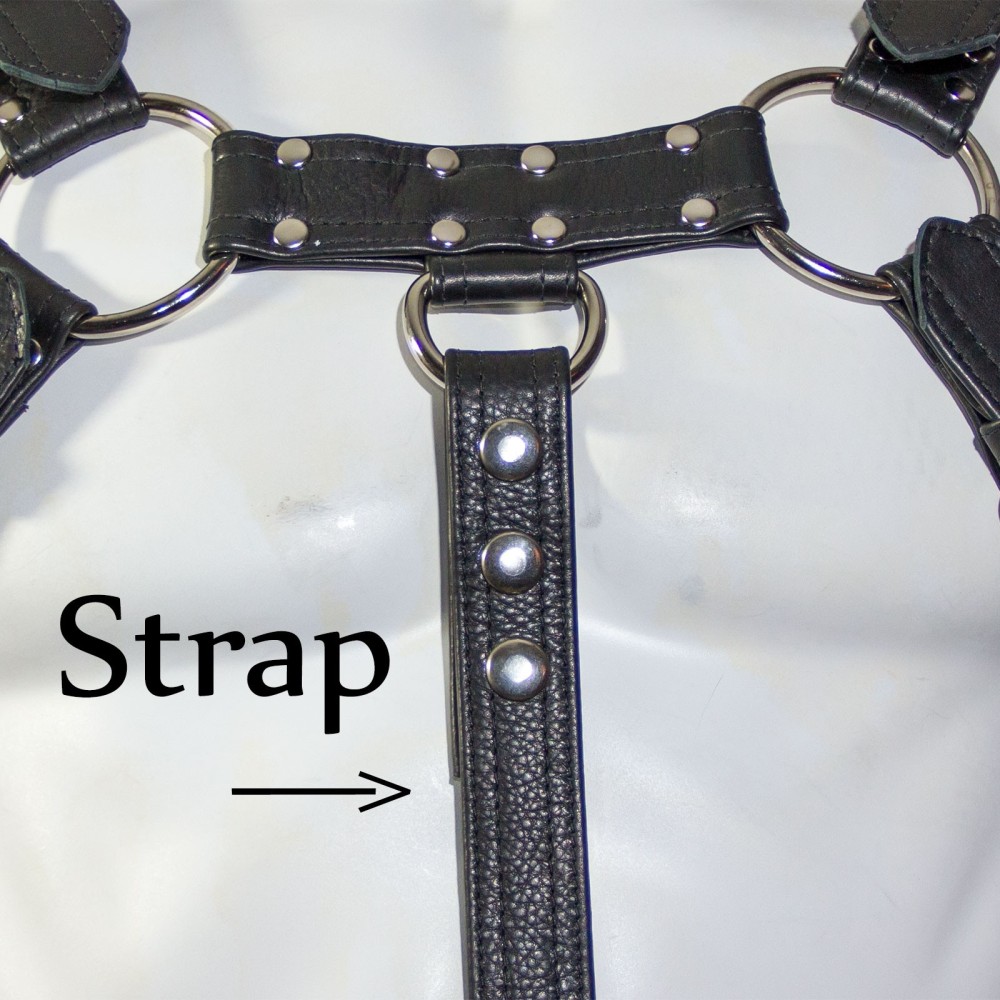 This additional strap draws a vertical line down your torso, connecting from the center ring of the harness to a ring or belt below.  3 strong snaps on the side connecting the the ring on one side, and two on the lower side allow the strap to be adjusted up to 3".  Please specify the your desired strap length, starting from the bottom of the center ring on your harness.